The BRAND NEW site for the label is up and running!
Nouveau Sounds is a record label aimed squarely at getting brand new, undiscovered artists into the mainstream, in the most economical and efficient way.
We have carefully researched the ever-changing music industry over the last 5 years, including usng many of the traditional promotion options.
We're certain that our new "TTP" solution is the most cost effective way to break through in 2019. We offer a far more comprehensive and personal service than anyone else: and thats a fact.....!
Check it out: Nouveau Sounds Label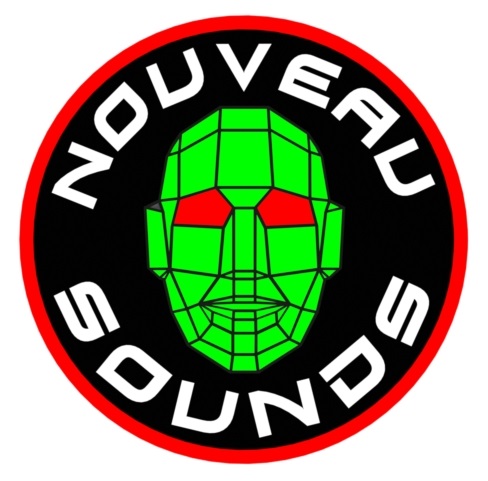 If you're a talented, focussed singer songwriter, aged between 16-25, and you're determined to make something of yourself in this very tough industry, then we could be your salvation.....
We really are "THE Total Package"....!
#TTP
Out NOW, via all the usual online outlets, Nouveau Sounds present White Canvas with their latest single "Keeping The Faith"!
New material is in the pipeline, too.....watch this space!
The guys will be doing a short UK tour to promote the release! Catch them if you can...!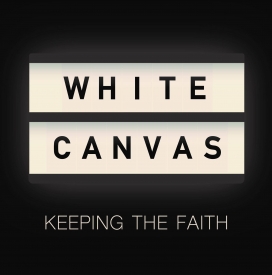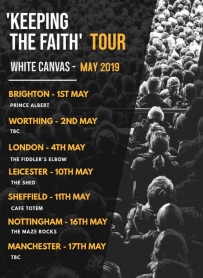 Available NOW!
You can pre-order one of only TEN physical CD copies of the new Greg Nouveau album "The Future Is History" from our web-store NOW!
http://www.gregnouveau.com/physical_music.html
These come in a deluxe DVD case with insert containing details about each song, and each of the 10 are individually numbered!
There are also a few interesting promos available, but be quick: when they're gone they're gone!!
The album is out on Friday, March 29th via all the usual online outlets.
You should receive your CD's around the time of release.
A vinyl release is planned for later in the year, possibly re-mixed / mastered at Abbey Road....
Details here and on social media as and when they become available.
Out NOW!
Nouveau Sounds are proud to present TWO single releases on March 1st, 2019.
The first is "Couldn't Give A Funk" from Greg Nouveau, which marks a (temporary!) departure from his usual electro-pop style!
The second release is "Just a Dream", which is a collaboration with "The 80's Girl" from Twitter (who wrote the lyrics to the song).
Greg saw her banner on Twitter , which consisted of 80's-based words, and asked if he could use them in a song.
It turned out that the words were part of poems she had written back in the day, so it quickly turned into a "put-some-music-to-my-words" situation!
"Just a Dream" is the result of this collaboration, featuring music and vocals by Greg Nouveau, in a Japan-styled 80's pop song which perfectly captures the feel and vibe of the early 80's "New Romantic" scene.....
"Frankly, Babe!" , the first single by Wasted Sparks, is available worldwide from February 14th, 2019, on the Nouveau Sounds label.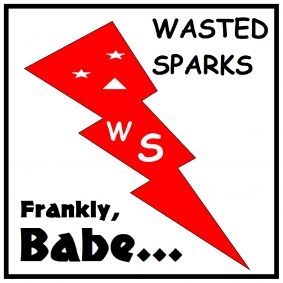 The Greg Nouveau album is being mixed / mastered during February also, with a scheduled release during March.
We've just started working with a local indie band, too, on a couple of forthcoming releases: watch this space for details....!
2019..!
...is looking like being a BUSY year for Nouveau Sounds!
We're currently negotiating a collaboration with a local recording studio, talks are underway for a publishing / recording deal with several record labels, and last but not least, you can expect an announcement in February about the Greg Nouveau album, too..!!
Lots happening: watch this space....
..and don't forget the enamel badges.... ;-)
Available NOW!
An exclusive limited edition run of official Greg Nouveau hard-enamel badges are now available to buy!
The badges feature the Greg Nouveau "mask" motif, with no writing, to create a sense of mystery! If you're not "in the know......"
Priced at £12 including delivery to UK addresses, the badges will include a sign-up to the Greg Nouveau mailing list, and you will receive certain "exclusives" over the coming year.
Suffice to say that you're purchasing more than "just a badge" ! ;-)
There will only be 100 of these exclusive badges available...future runs will be different, so get in quick: dont miss out!
Check out the Shop now...more merch to follow in early 2019!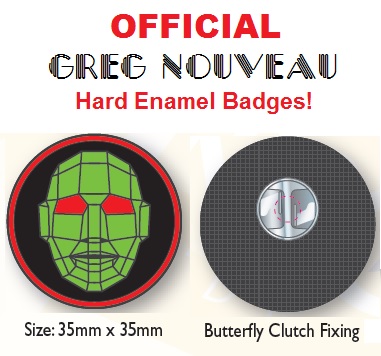 02/11/2018
Here is the Greg Nouveau cover of the classic "Magic Fly", originally a hit in 1977 for Space.
The track will not be included on the album: progress on the album is good, scheduled for release spring 2019!
There are 3 songs outstanding, before the album tracks are complete...then we'll be mixing...!
15/10/2018
It appears that the "TTDAMO" single is doing quite well, receiving airplay spins and club exposure across the UK and Europe!
It is being well received and is on quite a few playlists.....!
Greg has recorded a radio interview which will be going out shortly, too.
It looks like the game has moved up another level.....
New Single! Out Friday 28th, September, 2018!
We're pleased to announce that the new Greg Nouveau single, "Things That Dreams Are Made Of" is out NOW!
It is available from all the usual online outlets, and there are 2 different versions: a "radio Edit" and the "Midnight Mix", which is basically an "Extended 12" Club mix".
Check it out!
Exciting times ahead!
Nouveau Sounds are in the process of upgrading the studio to the next level!
We'll shortly be installing the magnificent Genelec 4-way system (which has been on test in our mastering room for a few weeks now!).
This will enable supremely accurate mixing, and can only serve to enhance the overall quality of our output.
Also, we are proud to announce that the first OFFICIAL single released via Nouveau Sounds will be getting professional promo to radio stations, DJ's, etc, as well as a powerful worldwide social media push.....
Depending on how this goes, it is a service we will be hoping to offer to our clients in the future.
Watch this space.....
Available to watch NOW!
Greg Nouveau - Love Will Tear Us Apart, taken from the forthcoming album.
07/08/2018
More big news! We're pleased to announce the imminent arrival of the future of studio monitoring to Nouveau Sounds.
Genelec's "The Ones" offer single-point in their unique 3 way design. This offers unprecedented stereo imaging and an ultra flat frequency response for the critical mixing and mastering process!
Along with our brand-new GLVC equaliser and state-of-the-art DAC's, these will move our mixes to the very top level.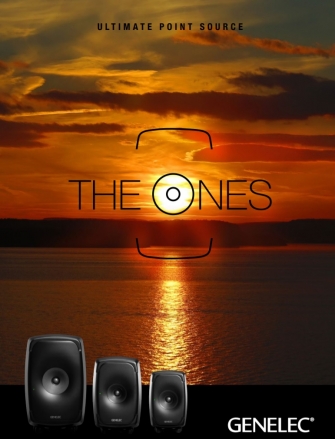 31/05/2018
Coming to Nouveau Sounds in Q3 of 2018, we are proud to announce a partnership with the Great Little Valve Company, and the arrival of the brand new EQ1-S analogue / Valve 10-band stereo equaliser!
This amazing piece of kit is a game changer, raising the bar for top-end analogue hardware equalisers.
Along with an Otari 1/4" tape machine (running at 15ips), and a top-end DSD recorder, Nouveau Sounds will be able to offer a full mixing / remixing and mastering package to our clients.
The first fruits of this partnership will be the Greg Nouveau album, which will be available as a download, a hi-res digital file on a USB stick, a 12" vinyl LP and a VERY limited edition 2 x reel to reel package....! Details to follow.
Check out the EQ1-S here: http://glvc.co.uk/
24 / 03 / 2018
Now on YouTube: the Twilight Cafe Club Edit::
Also available to buy via Amazon, etc..and to stream on Spotify.....
.....where you can also find the full-length club mix and the "BassFender mix" single!
27 / 02 / 2018
The single is ready and will be released on March 9th, available from all the online digital stores and streaming via Spotify, etc...!
The track is "Twilight Cafe", which was a UK hit for Susan Fassbender in January 1981.
There will be 3 versions available: a Radio mix, a 6 minute 30 second "Club Mix" and a shorter "Club Edit".
There may also be a new track from my forthcoming album bundled with it, subject to the track being ready on time.
The 12" single should be available sometime in May, on stunning green vinyl....
Watch this space fo details....!
30 / 01 / 2018
BIG NEWS this week!
Greg Nouveau will be releasing his debut single in spring 2018!
It is a cover version of a classic 80's track, and has clearance from the publishing company, so it's all official and above board!
The track is not scheduled for inclusion on the album: it is an "incidental" single, as were The Human League's "Mirror Man" and "Fascination" singles in the 80's...
Title is currently under wraps, but trust me: you won't be expecting this.....
Nouveau Sounds will be offering a high-end mastering service in the near future: this will include processing using a VERY high-end valve EQ system, and we'll be able to offer masters in all digital formats from 320kbps MP3, right up to 5.6MHz DFF / DSF / WSD 1-bit for the absolute ultimate in sound quality!
Naturally, we'll still be offering production, mixing & remixing services alongside this.
If YOU need any remixes for your latest project, then drop us a line: we're sure to be able to accomodate your needs!
Recording sessions for the debut album by Greg Nouveau are underway!
The as-yet-untitled album will contain 10, maybe12, original self-penned songs, and one classic cover version.
Most of the the original songs were written between 1984-1992, so are genuine vintage songs!
The first track we're working on has a distinct Northern Soul flavour.....
Keep tuning in for more details!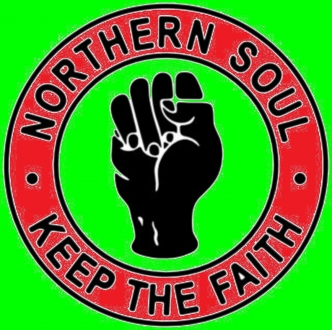 The final parts of my "Slightly Rockier" remix trilogy are now complete! There is a "vintage" V1.0, and a clubbier V2.0! Have a listen.......!
V1.0:
V2.0:
I'm currently working on 2 brand new official remixes for an iconic early-80's band and a remix of another legendary track!! I cannot reveal any more at this time, but details to follow......
The forthcoming debut album from "The Credits" is finished, and is due for a spring 2018 release!
Titled "It's Not Where You're From, It's Where You're At!", the album contains 10 original Steve.T.Standing-penned songs which span across The Who, The Kinks, The Jam, through to Oasis.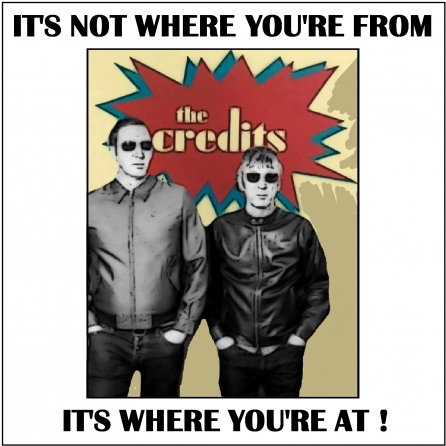 You can listen to an exclusive mono mix of the opening track "A New Direction" here:
Here is my official mix of the stunning Ange Lloyd debut single, a reworking of the classic Eurythmics track "Revival". This is the radio version: there is also a club mix.....
This official remix of Imagination - You Can Be All You Want To Be was supposed to come out as part of the package, but unfortunately was pulled for political reasons....
It is called the "Exclusive" Radio Edit:
My remix of Nirvana - Smells Like Teen Spirit! Doing very well in the Dance Charts around the world, and filling dance-floors near you!
https://www.youtube.com/watch?v=sDt9jVl_6c0
My Kings Of Leon - Sex On Fire remix: ditto!
https://www.youtube.com/watch?v=SbtrREjkn1Y
Currently at Number 17, and creeping steadily up the OFFICIAL USA Dance Chart, my remix of Subesque (featuring Melanie Williams) - Ain't No Love (Ain't No Use).....!!
You lucky people can buy it here:
https://www.amazon.co.uk/Aint-Love-Greg-Nouveau-Radio/dp/B0761QFGDD/ref=sr_1_10?ie=UTF8&qid=1508064129&sr=8-10&keywords=subesque
My same-day "Ex-Press" remix of Taylor Swift's new track "Look What You Made Me Do" was my first ever chart topper on the Masspool Dance chart! Also peaked at number 3 on the Top 50 !
Thanks to Gary at Masspool for his support!
I'm just completing the production / mix of the debut album by promising Southern Mod band, The Credits.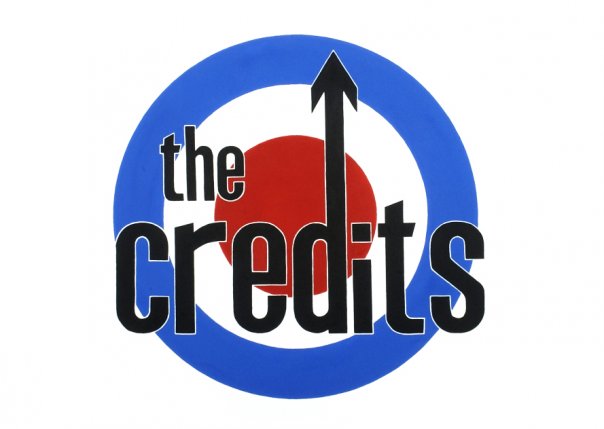 This is beginning to sound very nice now!
The band have a fantastic sound, managing to capture the vibe of mid-60's / late 70's Britain from a Mod perspective! If you listen to the songs, there are bits of The Who, The Kinks, The Jam, Oasis and The Smiths in there, creating a fresh new sound!
One to watch! Due for release WInter 2017.......
The Game Continues.......!
And don't forget, I also offer a music production service!
If you are a singer or band, I can produce a killer track for you!
An all-inclusive introductory package is available at just £395.00 (inc. VAT)
You won't need to visit any studio: just send me what you have, tell me what you're aiming for, and I'll do the rest..! Simple!
So, if you've recently been turned down for BGT, X-Factor, or The Voice, drop me a line.....
You dream is certainly not over: indeed it is probably just the beginning..!!?
You just need to look at things from a different angle......
Check out the details here: http://www.gregnouveau.com/production_service.html
Greg Nouveau is on Facebook, Soundcloud and YouTube........just type me in!
Stay tuned! :-)