2020 looks like it's going to be a bumper year for Nouveau Sounds!
We're currently working on some exciting new material, and have some new artists to unleash upon the world.....
Alongside our famous "TTP" deal HERE , we are now seeking several young singers to front some projects lined up for 2020.
If you think you have what it takes, drop us a line either via this site, or via social media......
Following the fantastic Poppy gig at Omeara London, here, for your listening pleasure, is the Nouveau cover of her single "Time Is Up".
Read my review of this ground-breaking gig HERE
Nouveau Sounds are proud to present Paracosm, with their debut single, "Wishing (If I had a Photograph of You).
This is an upbeat cover of the 80's classic by A Flock Of Seagulls.....you know, the guy with the hair...?!
Available NOW via all the usual platforms.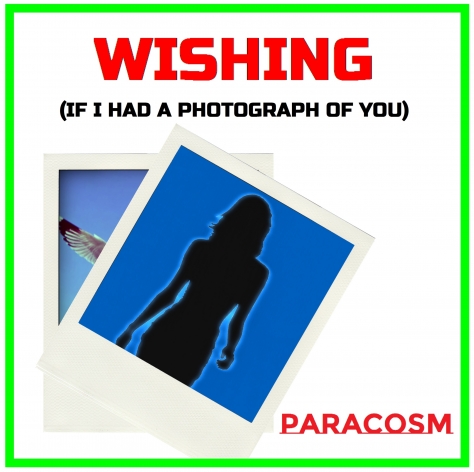 More new tracks in the pipeline...coming SOON...!
In the meantime, have a listen to Greg Nouveau on Spotify.....
The BRAND NEW site for the label is up and running!
Nouveau Sounds is a record label aimed squarely at getting brand new, undiscovered artists into the mainstream, in the most economical and efficient way.
We have carefully researched the ever-changing music industry over the last 5 years, including usng many of the traditional promotion options.
We're certain that our new "TTP" solution is the most cost effective way to break through in 2019. We offer a far more comprehensive and personal service than anyone else: and thats a fact.....!
Check it out: Nouveau Sounds Label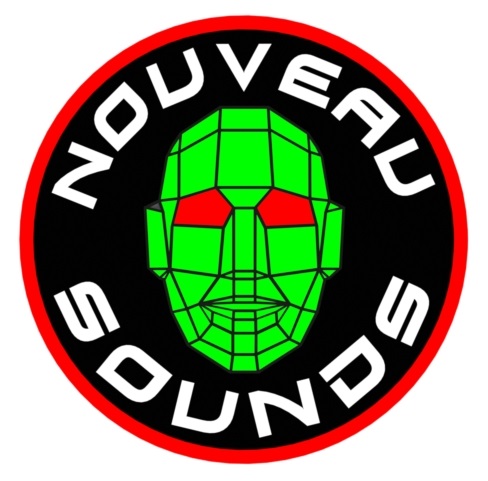 If you're a talented, focussed singer songwriter, aged between 16-25, and you're determined to make something of yourself in this very tough industry, then we could be your salvation.....
We really are "THE Total Package"....!
#TTP
Out NOW, via all the usual online outlets, Nouveau Sounds present White Canvas with their latest single "Keeping The Faith"!
New material is in the pipeline, too.....watch this space!
The guys will be doing a short UK tour to promote the release! Catch them if you can...!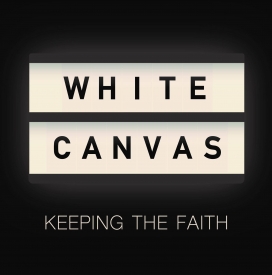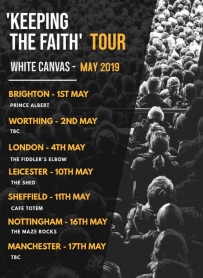 Available NOW!
You can pre-order one of only TEN physical CD copies of the new Greg Nouveau album "The Future Is History" from our web-store NOW!
http://www.gregnouveau.com/physical_music.html
These come in a deluxe DVD case with insert containing details about each song, and each of the 10 are individually numbered!
There are also a few interesting promos available, but be quick: when they're gone they're gone!!
The album is out on Friday, March 29th via all the usual online outlets.
You should receive your CD's around the time of release.
A vinyl release is planned for later in the year, possibly re-mixed / mastered at Abbey Road....
Details here and on social media as and when they become available.
Out NOW!
Nouveau Sounds are proud to present TWO single releases on March 1st, 2019.
The first is "Couldn't Give A Funk" from Greg Nouveau, which marks a (temporary!) departure from his usual electro-pop style!
The second release is "Just a Dream", which is a collaboration with "The 80's Girl" from Twitter (who wrote the lyrics to the song).
Greg saw her banner on Twitter , which consisted of 80's-based words, and asked if he could use them in a song.
It turned out that the words were part of poems she had written back in the day, so it quickly turned into a "put-some-music-to-my-words" situation!
"Just a Dream" is the result of this collaboration, featuring music and vocals by Greg Nouveau, in a Japan-styled 80's pop song which perfectly captures the feel and vibe of the early 80's "New Romantic" scene.....
"Frankly, Babe!" , the first single by Wasted Sparks, is available worldwide from February 14th, 2019, on the Nouveau Sounds label.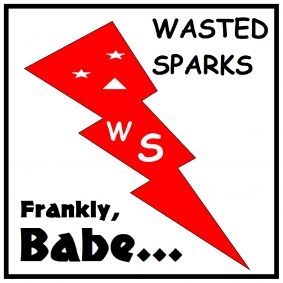 The Greg Nouveau album is being mixed / mastered during February also, with a scheduled release during March.
We've just started working with a local indie band, too, on a couple of forthcoming releases: watch this space for details....!
Available NOW!
An exclusive limited edition run of official Greg Nouveau hard-enamel badges are now available to buy!
The badges feature the Greg Nouveau "mask" motif, with no writing, to create a sense of mystery! If you're not "in the know......"
Priced at £12 including delivery to UK addresses, the badges will include a sign-up to the Greg Nouveau mailing list, and you will receive certain "exclusives" over the coming year.
Suffice to say that you're purchasing more than "just a badge" ! ;-)
There will only be 100 of these exclusive badges available...future runs will be different, so get in quick: dont miss out!
Check out the Shop now...more merch to follow in early 2019!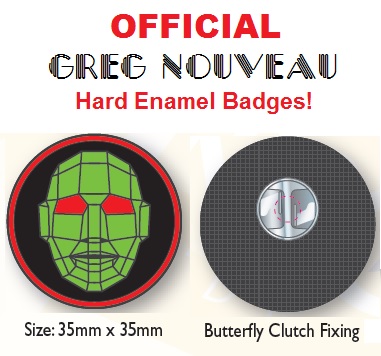 Greg Nouveau - Love Will Tear Us Apart, taken from the forthcoming album.
Currently at Number 17, and creeping steadily up the OFFICIAL USA Dance Chart, my remix of Subesque (featuring Melanie Williams) - Ain't No Love (Ain't No Use).....!!
You lucky people can buy it here:
https://www.amazon.co.uk/Aint-Love-Greg-Nouveau-Radio/dp/B0761QFGDD/ref=sr_1_10?ie=UTF8&qid=1508064129&sr=8-10&keywords=subesque
Greg Nouveau and the Nouveau Sounds label are on Facebook, Twitter, Soundcloud and YouTube........just type us in!
Stay tuned! :-)